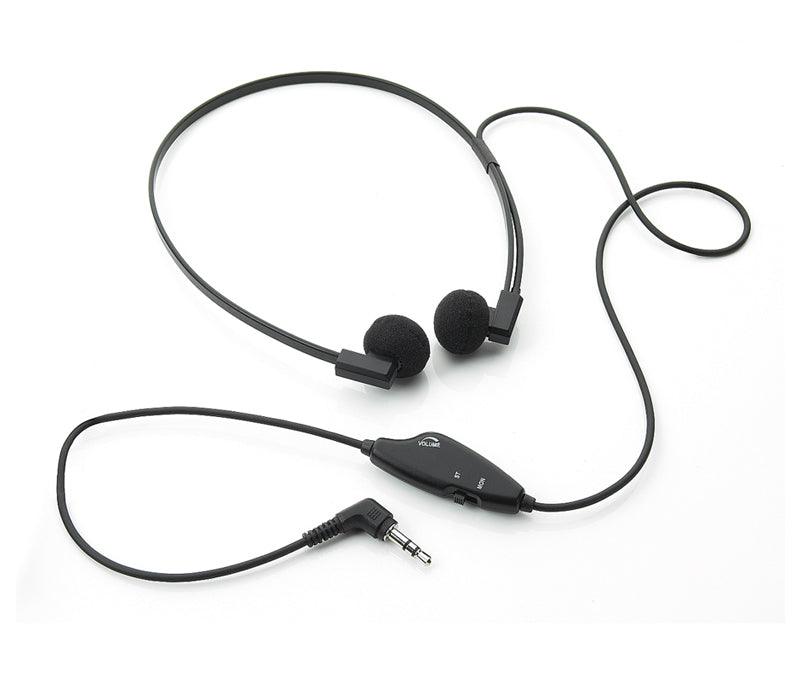 Spectra SP-VC5 Deluxe Transcription Headset
SP-VC5
In stock, ready to ship

Inventory on the way
Regular price
$24.95
/
FREE 1-2 Days Shipping on all orders over $200
The Spectra SP-VC5 Deluxe twin speaker headset comes with a stereo/mono switch and volume control on a 5 ft. cord. With the mono/stereo switch, all you need is one headset for all your analog or digital transcription needs.

The Spectra SPVC5 HEADSET is lightweight, comfortable, and the finest style of transcription headset available. Its two speakers give balanced and crystal clear delivery. Its Underchin bow, Twin Speaker Style Headset is comfortable and practical. The set itself weighs in at less than 1 oz. The Spectra comes equipped with two soft, velvet-like ear cushions. This unit is a must for anyone, the heavy transcriptionist or light user.

This headset will work with a PC (sound card input or speakers input ) and Desktop Transcribers with a 3.5mm plug, comes with a black storage pouch and 5 feet cord, and an additional set of cushions.