Philips Healthcare Dictation Solutions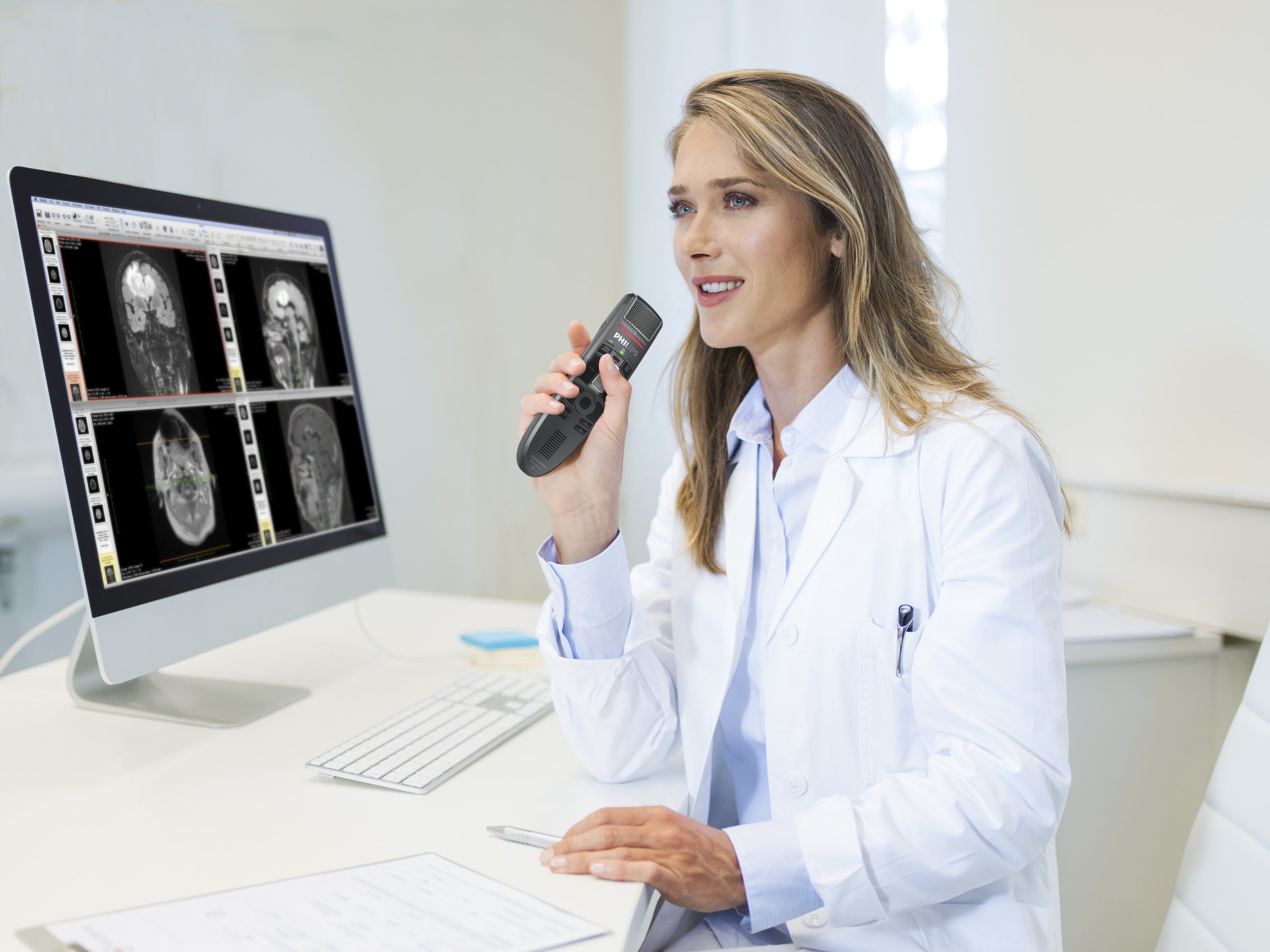 More time to focus on your patients
Faster and more accurate document creation for the healthcare industry
Improving patient care
We help you create accurate clinical documentation quicker and more efficiently than ever before using professional medical speech to text solutions, tailored specially for the healthcare industry.

Whether you are a doctor running a small private practice, work in a large hospital, or switch between the two, we have the perfect solution for you. We help you automize and optimize processes and avoid administrative errors, which can cause delays or in the worst case even be life threatening to your patients.

Medical speech recognition
Save time by dictating your documents yourself, using leading professional medical speech recognition software. Our solutions also give you the freedom to work flexibly the way you desire. You can also combine classic transcription routing and medical voice recognition software. If no transcriptionists are available at a given time, you can use speech recognition to create documentation instantly.


Medical speech recognition is up to seven times quicker than typing yourself
Professional medical vocabulary for all fields of medicine (from radiology to pediatrics)
Large selection of languages available
Audio files are still available after speech recognition for easy proof reading
Dictate directly into your HIS or productivity apps
Medical dictation solutions
Our solutions help clinicians and transcriptionists work together quicker and easier. Processes such as sending dictations to an assistant for transcription and then returning the ready document back to the clinician can be automated and optimized for seamless collaboration and increased efficiency.
No more emails back and forth
Reliable and easy patient to file assignment
Save transcribed recordings directly into your healthcare information system (HIS)
On premise or cloud hosting available
Central administration

Virtual environment support
Microphones Built for the medical speech to text
With over 60 years of experience in creating professional dictation microphones, we can offer you:
Excellent sound quality for accurate transcription
Speaker separation for accurate meeting transcripts
Robust housing for extensive daily use
Ergonomic design for comfortable long use
Hygienic surface
Barcode scanner for quick linking of patient data